..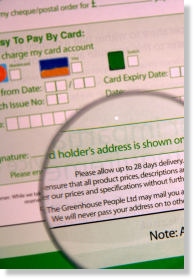 Security
As a portal for the best flower products and deals on the web WE DO NOT TAKE ORDERS OR PAYMENT DIRECTLY.  We put you in touch with top online retailers who process your orders, take payment and deliver your gift directly. Your contract is directly with the retailer and not Flowerssimply.
Privacy
We only collect information about you if you register for promotional deals. The information we collect is your name, email address. We are committed to protecting your privacy and will only use the information that we collect about you lawfully (in accordance with GDPR 2018). We also collect website usage information and do this using "cookies". For further information about cookies and how we use them please see our Cookie Policy below
We will not send you unsolicited emails unless you have given us your express consent to contact you.
Your personal details will not be sold, exchanged, transferred or given to any third party whatsoever. We may disclose your personal data without your permission in connection with any legal proceedings or prospective legal proceedings, and in order to establish, exercise or defend our legal rights
Any marketing or promotional emails you have elected to receive from us will have an option to unsubscribe in accordance with Direct Marketing regulations.
You can check the information that we hold about you by emailing us. If you find any inaccuracies we will delete or correct it promptly. You have the right to ask us at any time:–to confirm we hold any of your personal data
– send you a copy of any personal data that we hold about you
-correct any inaccuracies in your personal data and to add relevant details where the personal data we hold is incomplete
-delete or stop processing any of your personal data, where we are required by law to do so
-let you have a portable copy of the personal data we hold about you, where we are required by law to do so
-stop sending you marketing material.
The personal information that we hold will be held securely in accordance with our internal security policy and the law.
If you have any questions/comments about privacy, please contact us. If you are dissatisfied with our handling of any complaint you also have the right to raise concerns with The UK Information Commissioner: https://ico.org.uk
Cookie Policy
What Are Cookies
As is common practice with almost all professional websites this site uses cookies. These are tiny files that are downloaded to your computer, to improve your experience. This page describes what information they gather, how we use it and why we sometimes need to store these cookies. We will also share how you can prevent these cookies from being stored however this may downgrade or 'break' certain elements of the sites functionality.
For more information about cookies, including how to set your internet browser to reject cookies, please go to www.allaboutcookies.org.
How We Use Cookies
We use cookies for a variety of reasons detailed below. Unfortunately is most cases there are no industry standard options for disabling cookies without completely disabling the functionality and features they add to this site. It is recommended that you leave on all cookies if you are not sure whether you need them or not in case they are used to provide a service that you use.
Disabling Cookies
You have the ability to accept or decline cookies by modifying the settings in your browser. For example, using Internet Explorer select 'internet options' from the 'tools' menu, then click 'security', followed by 'custom level' and select 'disable cookies'. However, you may not be able to use all the interactive features of our site if cookies are disabled.
The Cookies We Set
When you submit data through a form like those found on contact pages, or our register for deals form, cookies may be set to remember your user details for future correspondence.
Third Party Cookies
In some special cases we also use cookies provided by trusted third parties. The following section details which third party cookies you might encounter through this site.
This site uses Google Analytics which is one of the most widespread and trusted analytics solutions on the web for helping us to understand how you use the site and ways that we can improve your experience. These cookies may track things such as how long you spend on the site and the pages that you visit so we can continue to produce engaging content.
For more information on Google Analytics cookies, see the official Google Analytics page.
As a portal for online deals we are given a commission by affiliate marketing sites such as Trade Doubler and Affilate Marketing. The cookies tracks whether a person has purchased from the online retailer in order for us to be paid a commission.
More Information
Hopefully that has clarified things for you. If there is something that you aren't sure whether you need or not it's usually safer to leave cookies enabled in case it does interact with one of the features you use on our site. However if you are still looking for more information do contact us through one of our preferred contact methods.